The woman in the video has a severe anxiety problem, and that is why she decided to try CBDfx Vape juice. She never tried any drugs, marijuana products, or cigarettes, so it took her long to get CBDfx vape juice. The flavor she is attempting is blue raspberry. She said that she does not know whether CBDfx vape juice helped her with her anxiety problem or not?

The woman is also not satisfied with the vape kit as it's started leaking, but then she finds a secret. Watch the video to see how you can prevent your vape bottle from a leak?

Further talking about her condition, she added that drugs make her high. Although the CBDfx gummies that she bought do not contain THC, she is still confused over, consuming gummies. After trying CBDfx blue raspberry flavor, she ended up saying that it does not taste like anything.

Later, trying blue raspberry and gelato flavours, she shared her experience about both products. According to her, gelato gives her a more calming effect than the blue raspberry. In the end, she gives the message that if anyone has terrible anxiety like her, then you should try vape juices. She said it because she enjoyed her first experience with the vape juices.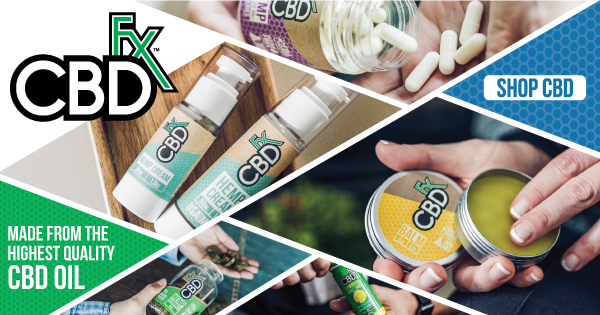 So, here are my views on this particular video. The lady seems lovely and friendly. However, she is much scared that even confuse over trying CBD gummies. As she mentioned that she researched thoroughly before buying, then she must have the courage to try it for her viewers. Therefore, we can hardly say that this was the CBDfx vape juice review.