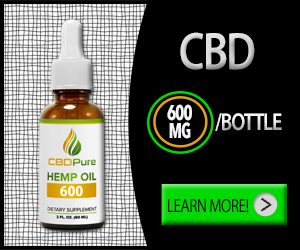 Here is another video review by Jennifer Dixon. In this video, Jennifer Dixon is going to talk about Elixinol 300 mg citrus twist hemp oil. The oil is lightly sweetened, organic, and a full spectrum product. It contains a molecule called "liposomes" that facilities the CBD to absorb into the body. Jennifer Dixon said that Elixinol is a seed to product manufacturer company. Did you get her point? Seed to product manufacturer means that they control each thing from a tiny seed to when the product comes into the bottle.

What is the other great thing about Elixinol? Jennifer Told the viewers that they had farms in the US, Colorado, and in Europe. So, the products we get in the US are grown there, and the products we get in Europe are produced in Europe. Another thing to mention is that Elixinol uses Non-Gmo Hemp seeds to make their products. Elixinol produced all the CBD supplements in a pharmaceutical-grade compound facility. Therefore, we can say that their products are hemp certified and pass cGMP audit standards. This testing ensures that every time you get the product, you will enjoy the same benefits or results.

Now Jennifer arose the question of why liposomes are present in the bottle of CBD? The history of liposomes tells that they are created in the 1960s and are using in medicine since the 1980s. Liposome help more CBD to get into your system, as she said earlier. Elixinol CBD oil comes in two flavors; Citrus and natural. It's been three weeks since Jennifer Dixon is trying the product. According to the serving size, five pumps will be equal to five mg of CBD.

Elixinol does not specifically post the third-party lab results, but they share certificate analysis based on the batches of the bottles. If you are interested to know how to read the test report, go and watch the video.
Now here is Jennifer's first experience with the product. She likes the packaging because it saves the product from leakage. Elixinol Citrus liposomes oil is thick as compared to its tincture. For Jennifer, the five recommended pumps work in the morning, but at night she had to take ten pumps for better sleep. While coming to the flavor, it tastes sweet and sour. Jennifer appreciates the product because it does not feel like earthy.

I always love watching Jennifer Dixon. Her tone seems to be very professional, and she speaks kind and calm. I appreciate the way she reviews the products in detail, covering each aspect. After watching this video, I learn how to read test reports to know in-depth about the product.