https://www.youtube.com/watch?v=Uf3BiPqMLaw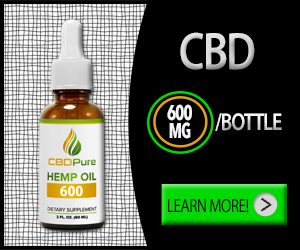 In this Video, Lucille Anna is sharing a CBD wellness box from Farmacy Bliss. So let's read what she got in the box. Farmacy Bliss is a CBD manufacturing company that came into existance when one of the family members is facing severe health issues. The company started its operations back in 2017. The sole motive of Pharmacy Bliss is to generate pure, full-spectrum CBD products to help people enhance their well-being.

So, coming to the point, what is in the Wellness box? Lucille shares that it comes with a 500 mg vape pen. It is rechargeable, and the flavor is melon gum. The vape pen has a sleek body and a port for charging. Another product is full-spectrum, 1500 mg of CBD drops. CBD drops are to use in the morning. Lucille takes it in her coffee or uses it under her tongue sometimes. The next product that comes in a wellness package is CBD soft gel capsules. It has 30 mg of CBD and also full-spectrum product. Soft gel capsules are tiny in size, so it is easy to swallow.

If you have any problem with swallowing pills, you can take CBD drops. Lucille mentioned that there are multiple ways to consume CBD because it is available in different forms. However, she found soft gels are the best to take at night for a good sleep. Soft gel capsules reduce aches and pains. The wellness boxes' price range is different depending on the box. One can get one individual product as well.

Lucille highlights the benefits that one can get by using CBD products. CBD helps to treat aches and pain, anxiety, and different syndromes. It helps children with Epilepsy issue. Products that contain CBD contributes to better sleep patterns.

While concluding my views about this video, I quite impressed by Lucille. The best part of this video is when she admitted that she is not a scientist to make bigger claims. She mentioned the primary benefits of the use of CBD. Moreover, she describes each product comes in a wellness box with necessary details.