In this CBD exclusive video, Daniela is reviewing one of her all-time favorite products. She is in love with CBD gummies and tinctures by Sunday scaries. Daniela shared what Sunday the scaries website said for their products. They claim that their products assist in pain-relieving, sleep disorders, anxiety, depression, inflammation, skin health, and nausea.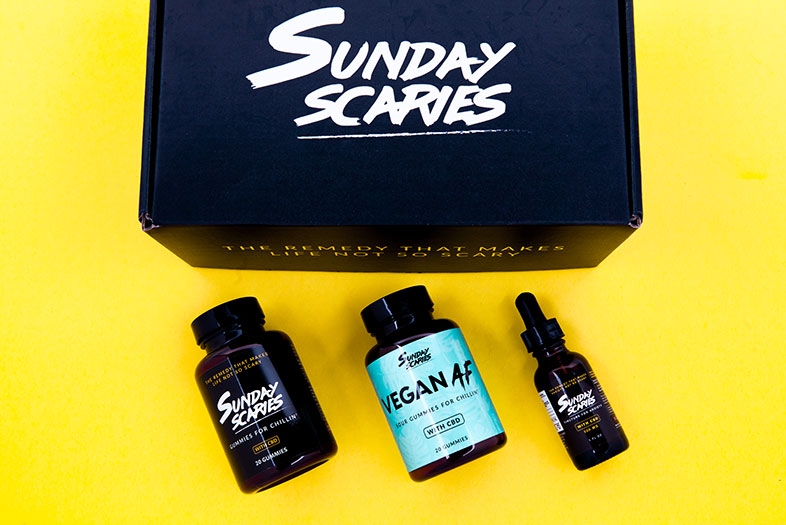 Daniela used them to treat her anxiety and pain, and she found Sunday scaries products so great. While talking further about the products, you will saw a comparison between vegan gummies and non-vegan gummies. Both gummies came in 10-milligram packaging and are so good. So what is inside the gummies? They contain organic sugar, citric acid, natural and artificial flavors, corn syrup, and full-spectrum CBD. Vegan one gummies are sugar-coated, soft, and tastes so good. On the contrast, non-vegan gummies contain gelatin, pure corn sugar, natural color and flavor, citric acid, and more. Non-vegan gummies taste so well, and there is no after taste.

Daniela added that if you are allergic, do not worried because it does not contain yeast, wheat, dairy eggs, peanuts, or soy.
Now coming to tincture, she mentioned that it is a sugar-free solution. Each dropper contains 10 mg of CBD and tastes very pleasant. While trying the tincture oil, she holds it under the tongue for 10 to 15 minutes. Another good thing about the tincture is that One can consume it any time in the day.


In my opinion, Daniela's video is suitable for those who want to know the necessary information about Sunday scaries gummies. She gives the best introduction to CBD gummies and tincture. If someone is not familiar with the Company and Gummies type, they should watch this video.