In this video, Chris Rice gives Sunday Scaries product review of their CBD products. He said that there are many CBD products and brands available in the market, but it's different from them. The thing that differentiates Sunday Scaries from other CBD brands is that their products contain much more than CBD. In their products, there are also vitamins such as B6, D3, or B12 and even caffeine.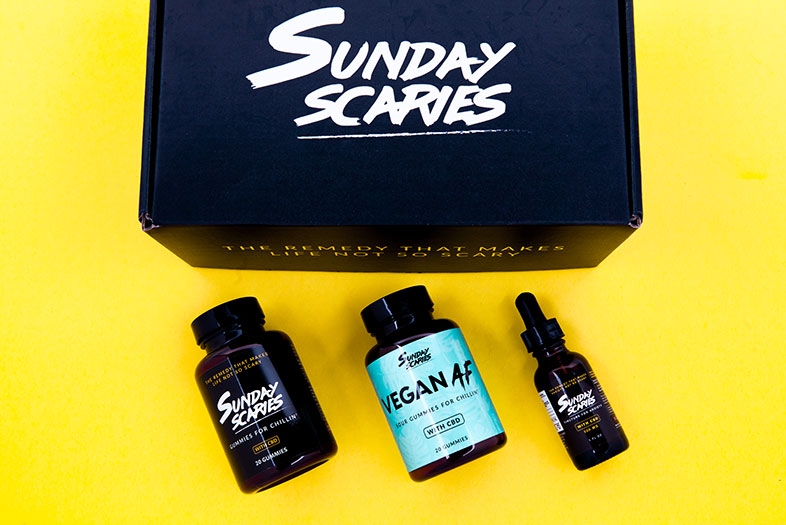 He further stated that these gummies are the best because these are vegan and don't contain gelatin. The most surprising thing about this brand is that they also make gelatin containing gummies for those who are non-vegan. He said that the Sunday Scaries Yolo Shots are the energy shots that contain both CBD and Caffeine. He kept reading the labels of the CBD products from Sunday Scaries to tell people what they include in them.
He also stated that this brand for CBD products is my favorite because its products don't contain any chemicals or any dangerous ingredient. There are many other CBD products in the market that contain such ingredients in them, but Sunday Scaries is the safest. He declared that this brand is tested for authenticity, which adds more value to it.
In my opinion, this is an excellent video that introduces people with a lot of information about Sunday Scaries.

The Person thoroughly and calmly explained everything about the CBD products from this brand. He carefully read the labels and covered every single detail on these products. His talking style was excellent and easy to understand. Additionally, he has shared his personal opinion without being biased or without being sponsored.