The legality of cannabis, marijuana and / or CBD and THC derivatives varies from country to country. Cannabis laws around the world differ in terms of ownership, distribution, cultivation, the ways in which cannabis can be consumed and by what medical means it can be treated.
But there is more to know. Although cannabis may be illegal in some parts of the world, derived CBD, is often legal for use in health and well-being.
Since hemp is sometimes confused with marijuana, CBD derived from hemp is still stigmatized. From a legal point of view, the CBD from hemp is legal and ownership should not cause legal problems in most American countries and in many countries. However, it is important to understand how the law on the use and possession of the CBD works in whichever country you find yourself.
Hemp CBD is the only type of CBD that is legal in most countries. CBD is also present in the marijuana plant. CBD marijuana is not legal in most countries, as growing marijuana is not legal.
In this article, we will examine the legality of hemp CBD in some countries of the world.
It should be noted that medical cannabis and its CBD derivative are legal in the 50 states of the Union, but the substance remains a class A drug at the federal level and its possession clearly violates federal law. We could say that it's a bit tricky, but it's the reality of most US cannabis control rules.
North America
CBD hemp products are federally legalized, so they are legal in all 50 states. UU. These products must have a maximum THC limit of 0.3%.
In the United States, 31 states and the District of Columbia have legalized the medical use of marijuana (which has a much higher THC content than hemp), while 11 states have legalized the recreational use of marijuana. Canada has also legalized the recreational and medical use of cannabis products, including marijuana.
CBD legislation In Europe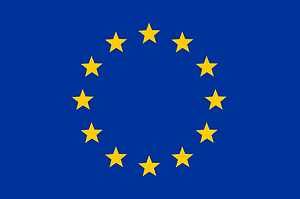 The laws on marijuana and cannabis vary from country to country. Although EU general legislation allows the use of CBD products with a maximum THC content of 0.2%, there are exceptions such as Croatia and Slovenia, etc ; they applies to all cannabis and cannabis-based substances, including CBD, as a total ban.
Germany
CBD and medical cannabis have been approved in Germany for more than 2 years. Patients who need CBD should be given a marijuana card and prescription for their medications.
Although recreational cannabis remains illegal, Germany has a liberal attitude towards private and public consumption of this substance.
Italy
Italy legalized cannabis for medical purposes in 2007, with many limitations. In the 1940s, Italy was considered the world's second largest producer of industrial hemp. However, after the Second World War, the country adopted a different approach to hemp cultivation and it was totally banned . In 2017, a government directive changed its perspective by not requiring approval of hemp cultivation with a maximum THC content of 0.2% and a maximum tolerance of 0.6%. CBD oil was legal in Italy as long as the product contained less than 0.6% THC. Cannabis strains with high CBD content were also available in non-smoking form in Italy, commonly known as Cannabis Light. However, in June 2019, the Supreme Court banned the so-called "cannabis light" when the Home Secretary pressured the closure of the CBD stores. The decision indicates that the sale of light cannabis can be processed, but the legislation has not been officially amended. That's why we should not expect all stores to close immediately. It will depend on a local enforcement.
Bulgaria
Bulgaria has made history by being the first EU country to allow the free sale of cannabidiol from hemp. This makes CBD products legal and easy to buy in Bulgaria, provided they contain less than 0.2% THC.
Cyprus
Cyprus complies with EU rules and allows hemp cultivation. All products made with these diets may not contain more than 0.2% THC, which makes CBD-based products legal.
Czech Republic
CBD derived from hemp may only be purchased if it contains less than 0.3% THC (above the EU limit of 0.2% THC).
Austria
In Austria, the legal situation in the CBD is slightly more complicated than in Germany. Cannabis flowers and cannabis extracts containing CBD can be sold legally, but not as a food supplement or medicine, and the maximum THC content is 0.3%.
France
France is the largest hemp producer in Europe, mainly used for hemp paper. It is not known whether CBD oil is legal in France. France complies with the general industrial hemp legislation of the EU and allows the legal purchase of CBD products with a maximum THC content of 0.2%. However, in 2018, the French health authorities concluded "CBD coffee" and issued a directive clarifying the provisions for CBD products: "Products, and in particular CBD-based electronic liquids, are prohibited." They contain THC regardless of their content. France stated that "there is a limit of 0.2% THC for the use of hemp for commercial and commercial purposes." This directive seems to indicate that only CBD products with a THC content of 0% are permitted for sale / consumption and are not compatible with EU standards.
Greece
Hemp products are not considered as drug under Greek law because they do not contain large amounts of THC. CBD products can therefore be legally purchased in Greece as long as they contain 0.2% or less THC.
Ireland
Shops and pharmacies in Dublin sold CBD products with a THC content of less than 0.2%. This is due to recent changes in Irish legislation whereby CBD (CBD derived from hemp) is recognized as a non-cannabis product and therefore legal. These oils and products must be developed in accordance with HPRA and European standards to be accepted on the market.
Finland
Although CBD products are legal in Finland, they are considered medicines and therefore require a prescription. The import of CBD products abroad is also not easy and highly regulated.
Denmark
Although CBD is legal, there are prescription measures. Marijuana is still an illegal substance in Denmark and a reprimand will cost you a small fine or a higher amount, and a prison sentence of up to two years depending on how much you have held at the time of your arrest.
Danish law clearly prohibits the cultivation, processing, sale and / or distribution of marijuana. Recently (January 2018) the entire facility was legalized for a four-year pilot project for medical and wellness purposes.
If you want to purchase and use a controlled amount of the substance in Denmark, you must receive a written prescription from your authorized healthcare provider.
Sweden
Sweden has some of the most restrictive drug laws in Europe. There is currently no specific law on the CBD in Sweden. That's why the CBD is in a gray zone here. CBD is not classified as a drug, but the doctor's office is currently working on a drug classification. The classification of the CBD as a drug must first be heard by a court and the process will take a long time. According to EU legislation, CBD products must not contain more than 0.2% THC. This is also true for Sweden. However, a recent court decision (June 2019) revealed that hemp, although not covered by the definition of cannabis, is not considered a drug … A THC-based preparation does not respect this exemption and, therefore, it is considered a medicine.
Norway
CBD oil is widely accepted in Norway. The Norwegian Parliament has decriminalized the use of drugs for personal use in December 2017. As long as there is only 0% THC, the CBD is legal. Norway does not belong to the European Union with a THC limit of 0.2%. It is legal to use and possess CBD only if prescribed by a doctor.
Netherlands
CBD oil is legal in the Netherlands as long as it is manufactured outside the Netherlands and contains less than the legal concentration of 0.2% THC in the formulation.
The United Kingdom
Cannabis remains illegal in the UK, although the government has made some concessions to the medical cannabis pharmacy. Although the United Kingdom remains very hostile to the idea of ​​legalized cannabis, the growing concern and enthusiasm may delay the pendulum in the near future.
Legal status across the world
Canada
In Canada, hemp flowers contains less than 0.3% THC in the United States., Provided it complies with the requirements of the Cannabis Act.
South Africa
In May, the South African Minister of Health amended the country's drug law of 1965 to eliminate certain cannabidiol supplements for non-serious health claims. The amendment to South Africa's drug legislation means that the country is the first country to introduce a national non-prescription CBD market in Africa. The change of control concerns preparations containing a maximum daily dose of 20 mg CBD and containing not more than 0.001% THC and not more than 0.0075% total CBD.
Asia
Asian countries has the most strictest cannabis laws in the world.
Japan
In Japan alone, possession of cannabis means that you can be imprisoned for 7 to 10 years for growing, selling and transporting cannabis. Surprisingly, CBD oil is legal in Japan. However, it must contain absolutely 0% THC.
China
Although CBD consumption in China is not yet permitted, this has not prevented some states from buying the cannabis tree and cultivating cannabis for the production of CBD oil. Chinese hemp production requires, among other things, police approval to ensure that the crop is grown at less than 0.3% THC. Theoretically, this is difficult to maintain because you only know the percentage of THC when hemp is harvested. China is another country with one of the strictest drug control policies in the world. The cultivation and use of marijuana in China is strictly prohibited and it is unclear whether CBD will soon be allowed in foods or drugs. Currently, China allows the sale of hemp seed and hemp seed oil, as well as the use of CBD in cosmetics.
South Korea
South Korea was the first country in East Asia to legalize medical cannabis in November 2018. CBD oil is legal, but strictly for medical use on a short list of approved medicines.
Thailand
In August 2019, the Ministry of Health removed the CBD from the list of drugs, provided that it is 99% pure and does not contain more than 0.01% by weight of THC. This oil can be obtained from cannabis or hemp as long as less than 0.01% THC is present. Thailand is currently banning the import of 99% pure cannabis CBD oil from cannabis for a period of five years from the date of entry into force of the Regulation on 2 September 2019. Everyone is considered an anesthetic during this period. , Although the import of CBD oil from cannabis is illegal, it is not prohibited to import hemp-based CBD oil.
Singapore
The republic has absolute zero tolerance for drugs. Despite strict drug policies, there may be health problems for the CBD in Singapore. In February, the Ministry of Health and the Ministry of the Interior stated that it was important to distinguish between substances containing untreated illicit substances and medically useful supplements containing cannabinoids. Not considered illegal The country is currently investigating medical treatments and the benefits of CBD.
India
The laws in India are very unclear. Hemp cultivation is permitted only with special permission. It is said that cannabis-based medicines are licensed by the AYUSH Ministry and are legally available as an Ayurvedic medicine. Caution should be exercised when importing / exporting hemp / cannabis products