Cannabidiol, also known as CBD, is one of the most important cannabinoids in the cannabis plant. Cannabinoids act on your endocannabinoid system and help your body maintain balance and stability.
Unlike tetrahydrocannabinol (THC), CBD is not psychoactive, which means that it does not make you "high". Instead, it is used in medical care, for example, to relieve epileptic seizures and relieve pain in various diseases.
Some studies and anecdotal evidence suggest that CBD can also help you find a good night's sleep.
Anxiety and depression are common, but socially taboo. CBD, which is derived from the hemp plant as a natural plant material, can also have valuable effects on anxiety and depressive diseases.
What are the risks of taking CBD oil?
CBD oil has been declared absolutely safe for human consumption in a detailed report from the World Health Organization, which has been found to be non-addictive or leads to overdose.
Most people who regularly consume CBD because of anxiety have no side effects, but are present in some cases. These include: –
Changes in appetite
Nausea and illness
Dizziness, tiredness or sleepiness.
Side effects are generally mild compared to the benefits of using CBD for anxiety, so those affected by it continue to use CBD.
It should be noted that CBD is likely to affect other pharmaceutical medications, especially those prescribed for anxiety disorders. It is therefore important to consult your doctor before you take CBD if you are taking another medicine.
Stress as a trigger for depression and anxiety.
In our stressful daily life, which is often characterized by a busy schedule, we often go beyond our own limits. Many of us do not know that stress can seriously damage our body.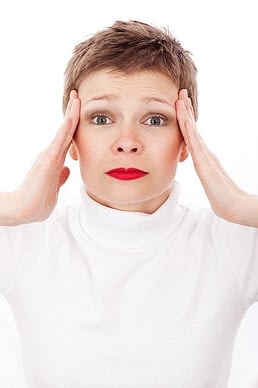 Stress can be associated with very different symptoms, ranging from low self-esteem or doubts to insomnia, anxiety disorders and depression.
When it comes to stress, the stress hormone cortisol is released into our body. Cortisol initially has an anti-inflammatory and stress effect. However, if too much cortisol is released due to prolonged stress, the protection process is reversed. The immune system often weakens.
The resulting stress and anxiety often lead to a feeling of emptiness. Mental stress, which leads to an imbalance in the brain, increasingly leads to depression.
Experts believe that there is an imbalance between some messengers (such as dopamine) in the brain due to depression. If the doctor has diagnosed anxiety or depression, various synthetic drugs are used for treatment.
How does CBD oil relieve anxiety?
CBD interacts with the endocannabinoid system of the body, which is as important for the survival of human life as the respiratory or circulatory system. The endocannabinoid system has receptors in the brain, nervous system and the rest of the body that are responsible for mood, memory, sleep, behavior and immune function.
The body naturally produces its own cannabinoids, such as anandamide, a cannabinoid associated with Runner's High. The happy feeling you get during physical exercises. CBD artificially induces a reaction similar to that of anandamide in humans, which is why it can quickly help anxiety and depression.
CBD can also contribute to the long-term effects of anxiety because of its ability to interact with serotonin receptors in the brain. Serotonin deficiency is a disease whose main symptoms are depression, loss of energy and negative thoughts. The usual type of medication is the selective serotonin reuptake inhibitor (SSRI), a drug that usually causes a variety of side effects. CBD has been shown to interact positively with the serotonin 5-HT1A receptor, which helps fight anxiety.
The human brain is extremely complex and the extent to which CBD reacts to anxiety control is not fully understood. However, researchers are constantly discovering the use of CBD in anxiety and other mental disorders such as depression, addictions and post-traumatic stress disorder (PTSD).
How the CBD can help treat PTSD
Over the years, doctors have quickly prescribed opioids to treat PTSD. However, as patients who take these medications regularly know, opioids is not only useless but also very dangerous.
This is one of the reasons why more and more patients with PTSD are interested in CBD. It has proven to be a potentially effective treatment with exceptionally promising results for almost a decade and has virtually no side effects.
CBD can treat PTSD by preventing the persistence of anxiety, modulating neurotransmitter levels and improving quality of life by reducing anxiety and improving sleep.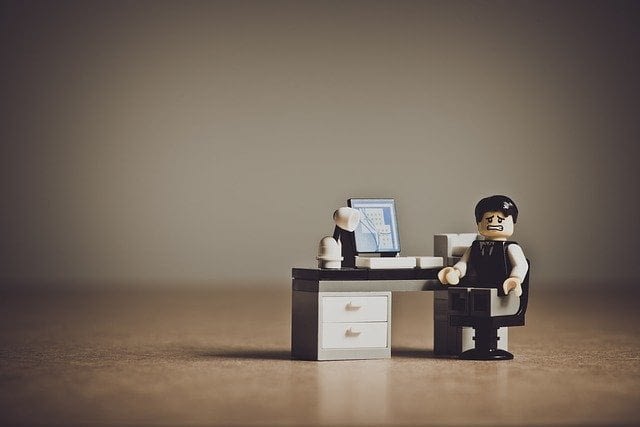 CBD for anxiety: what does the research say?
Current research on the use of CBD oil in anxiety is very numerous but incomplete. Unfortunately, most CBD studies focus on animals rather than humans, which means that additional human studies are needed to confirm the effectiveness of CBD. Full studies on the use of CBD in anxiety are as follows:
A 2010 study suggests that CBD has an anti-anxiety effect and could be a valuable alternative to conventional drugs.
A 2011 study showing that CBD reduces anxiety related to social anxiety disorder (SAD) concludes that CBD has the potential to replace conventional SSRIs in the treatment of SAD.
A 2013 mouse study suggests that the anxiolytic effects of CBD are due to the ability to regenerate brain cells in the hippocampus of the brain.
A 2014 study suggests that the long-term antidepressant and anxiolytic effects of CBD are due to interactions with the serotonin 5-HT1A neuroreceptor.
A 2015 study, which includes data from 49 other studies that suggest preclinical evidence for CBD, suggests its use in the treatment of anxiety disorders, including generalized anxiety disorders, social anxiety disorders, personality disorders, and anxiety disorders. OCD disorders and post-traumatic stress disorder.
A 2015 study suggests that the endocannabinoid system can play an important role in some stages of neurogenesis. This suggests that the development of drugs targeting the endocannabinoid system to assist neurogenesis may support the treatment of anxiety, depression, and cognitive impairment.
The previous study suggests that CBD can help not only in resolving anxiety, but also in the mechanisms by which CBD influences this, and even at what dose CBD becomes effective. In most cases, this evidence is sufficient to justify the appearance of a substance that is used nationally as a medicine. However, the production costs of current drugs for the treatment of anxiety are much lower than for the production of CBD.
Can CBD cure anxiety?
In many studies, CBD has repeatedly demonstrated that it is an effective treatment for anxiety disorders. Studies have shown that CBD is effective enough to replace other commonly used anti-anxiety drugs, such as SSRIs.
Studies also suggest that CBD can help with various mental disorders, such as generalized anxiety disorders, social anxiety, personality disorders, obsessive compulsive disorder, and post-traumatic stress disorder.
CBD works against anxiety by regenerating the brain cells of the hippocampus, a smaller part of the brain in people with anxiety and depression. CBD also works with serotonin receptors to reduce anxiety.
All current investigations into CBD in anxiety are sufficient to indicate that it is an effective treatment.
Ways to take CBD for anxiety
Different forms of CBD
CBD can be consumed in many different ways, all with different advantages and disadvantages. There is no single solution that is best for everyone. The amount of CBD that you receive and how you take it depends largely on the personal preferences and health status of the person.
Different methods have different durations, their effects becoming noticeable and how long it takes before they disappear. Different methods for bioavailability are associated with different methods. This means that the amount of CBD on the product actually ends up in the bloodstream.
Common ways to consume CBD for anxiety are:
Vaping
CBD-rich hemp flowers can be used in a dry herbal vaporizer or CBD can be extracted in an electronic liquid and used in an electronic cigarette.
Vaping is a common method to use CBD in anxiety, because the effects occur immediately, although they can be short-lived compared to other methods (3-4 hours). Vaping has a bioavailability between 50 and 90%.
Tintures
CBD can be extracted from hemp flowers and placed in another medium such as oil or alcohol. This can be placed under the tongue for a maximum of 10 minutes, so that the blood vessels under the tongue can absorb the CBD in the blood. It can take 10 to 20 minutes for the effects to be fully visible and up to 6 hours to stop. The bioavailability is 60 to 90%.
Edibles
Cannabinoids can be dissolved in fat. CBD oil or CBD butter can be used as a culinary ingredient in the production of food and beverages. The available products are CBD coffee, CBD popsicles, CBD sweets and CBD brownies and CBD gummies. The edible effects of CBD can take up to 2 hours before the effects are visible, but they can last half a day. However, heartburn can break down CBD and therefore the bioavailability is approximately 5 to 20%.
capsules
CBD, which is extracted from hemp flowers and added to a carrier oil, can be swallowed in capsules (similar to cod liver oil capsules). These are similar to food. However, the protective envelope ensures that stomach acid does not break down CBD immediately, so most CBD capsules are slowly absorbed by the intestine. 20% bioavailability.
How long does it take to see the results?
The science behind the consumption of CBD products against anxiety shows that it seems to work in two ways. It helps rebuild the brain cells of the hippocampus (a region of the brain known to be smaller in anxious patients) and regulate serotonin levels in the brain. Both are not immediate solutions to fight anxiety, but long-term solutions.
However, it has been shown to immediately delay the degradation of the anandamide, which has an immediate effect. Anecdotes also suggest that CBD also helps to directly regulate sleep, appetite, pain and consumer stress, which can contribute to anxiety.
Therefore, the effects of CBD are immediately visible to those who use it in anxiety. However, CBD over a period of months may also be a long-term treatment of anxiety.
CBD for anxiety – dosing instructions
Studies on the use of CBD in anxiety show that a variety of different doses of CBD has been tested. 5 mg to 600 mg of CBD in a single dose. The efficacy of CBD for anxiety was demonstrated at lower doses and the effects were not linear with the dose increase. Therefore, this does not mean that you are using more CBD. This does not mean that benefits take effect faster.
CBD dosages
The general consensus in taking CBD for anxiety is to start with a small dose and gradually increase it until the desired effects are observed. Start with 5 mg for 3 days and increase to 10 mg for an additional 3 days every 5 mg until the desired effects are achieved. Most people find that a normal dose of 20 mg a day is enough to relieve the symptoms.
Many people are afraid of certain triggers, such as a social event or a work meeting. In these cases, a vaping of CBD may be useful for immediate relief.
Conclusion: CBD for anxiety.
CBD has been shown to be extremely effective in relieving anxiety symptoms in the short and long term. Scientific researchers have an idea of ​​how CBD helps fight anxiety and many other mental disorders. However, patients must closely monitor their current living conditions as they play a key role as triggers and must, if necessary, be systematically changed.